Pregnancy/Postpartum Care in Lower Manhattan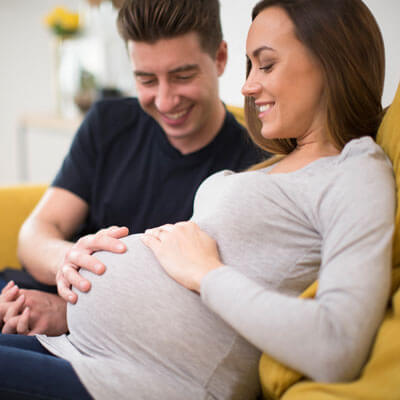 As any expecting mother knows, there are many changes that your body goes through, such as your pelvis opening and your belly getting widening. Chiropractic care before, during and after pregnancy is highly beneficial in addressing these changes. In simple terms, chiropractic can help keep everything balanced and in check.
Benefits of Care During Pregnancy
As painkillers are off-limits during pregnancy, chiropractic provides natural relief and more. Here are some of the benefits:
Relieves back, hip and neck pain
Reduces nausea
Promotes an optimal birth position
Allows Mom to have a more comfortable birth experience
May decrease labor time and need for interventions
Offering Support Postpartum
Once a woman has a child, she's always in a postpartum phase. After birth, chiropractic can take care of something called diastasis recti. It's the separation that happens between two of your abdominal muscles. Diastasis is like that six-pack kind of muscle right in the middle that tends to split apart to allow the baby to grow.
Once the baby's not in your belly anymore, it's like that muscle that's been split open for so long doesn't tend to always go back together on its own.
How to Tell if You Have Diastasis?
According to Dr. Shannon, all pregnant women have diastasis, but some have it to a higher degree. To test for it, she has a woman lie on her back with her knees bent, so her feet are flat on the table. She then will have the mom do a light kind of sit up.
"What you will see with somebody that has a significant diastasis is kind of this pouching. You see it right in the center of their abdomen," said Dr. Shannon. She also can palpate as a way to test for diastasis.
Rehab Exercises to Address
Dr. Shannon can provide rehab type of therapies to bring that diastasis back to a better kind of length or measurement so that your whole core can remain stable. If something's not connecting or working the right way, your entire pelvic floor isn't going to be functioning as optimally as it should.
Is Chiropractic Safe During Pregnancy?
Yes, it is incredibly safe. Dr. Shannon uses very gentle and noninvasive modalities. These are more like mobilizing. Chiropractic is also completely natural. No drugs or surgery are involved.
It's important to note, too, that Dr. Shannon will not be touching your baby. She also is not trying to move your baby. She'll concentrate on a mom's lower back and pelvic area.
Always ensuring the comfort of her patients, Dr. Shannon wants you to let her know if there's anything that makes you uncomfortable.
Webster Certified & a Birthfit Professional
Dr. Shannon is certified in the Webster Technique, which gives your baby the best opportunity to get into an optimal birth position.
She also is a certified Birthfit professional.
How to Prepare for Your Visit
We recommend that you wear loose, comfortable clothing to your appointments. We also have pregnancy pillows that have a big hole in the middle, so that moms can lie on their stomachs. To save time, you can fill out intake paperwork online.
Schedule an Appointment
Whether you're trying to conceive or are already pregnant, discover how chiropractic can help you. Contact us today to book an appointment for pregnancy/postpartum care Lower Manhattan!
CONTACT US »

Pregnancy Chiropractor Lower Manhattan NYC | (347) 989-2865