Meet Dr. Shannon Connolly
Finding the Right Path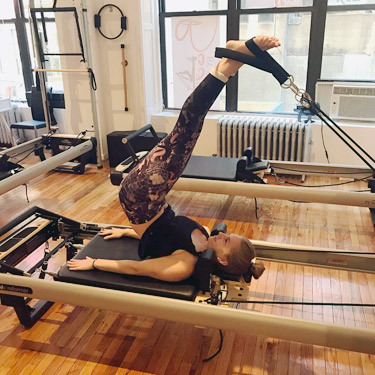 With a lifelong interest in sports and fitness, Dr. Shannon knew she would have a career related to being active. She played Division I field hockey at Syracuse University and majored in exercise science. A coach suggested she explore chiropractic. "The hands-on, one-on-one nature of chiropractic appealed to me." She met with a chiropractor who impressed her with his personal approach to care, treating patients like his family members with conservative, noninvasive chiropractic.
Helping People Regain Their Life
After finishing her undergraduate education, Dr. Shannon attended New York Chiropractic College in Seneca Falls to obtain a Doctor of Chiropractic. In her final year, she completed a clinical internship with Dr. Ralph Mangles at his neurologically based practice. There, he saw many people with conditions such as multiple sclerosis, cerebral palsy and those who had strokes. One patient was a teenager who suffered from back pain, neck pain and migraines after a bad car accident. He had migraines so severe that he had to drop out of college. Dr. Shannon performed soft tissue work and adjusting and encouraged him to do rehabilitation activities to rebuild his neurological pathways. Within a couple of months, her patient was sleeping again, didn't require as much medication and felt better than he could've imagined possible. On her last day, Dr. Shannon received a heartfelt letter from him thanking her for all she'd done. With a love of helping others, seeing her patients' successes is what Dr. Shannon enjoys most.
Developing a Well-Rounded Approach
Dr. Shannon is certified in the Webster Technique through the International Chiropractic Pediatric Association. This method allows a baby to have the space they require in the uterus to turn into the proper position for birth. Additionally, Dr. Shannon is certified in FAKTR instrument-assisted soft tissue techniques, which addresses myofascial restrictions through static and dynamic movement,  a Rock Tape® provider, which is a taping method used for swelling, bruising, injury and pregnancy-related complaints and recently was certified as an NKT Level 1 Certified Provider. As a BIRTHFIT professional, Dr. Shannon empowers women with the tools they need to have the pregnancy, birth and postpartum experience they want. It involves a full circle approach to helping you get through each new stage of life, particularly as you adjust to being a mom and experience core or pelvic floor dysfunction.
CHIROPRACTIC CARE »
Staying Active
When she isn't in the Big Apple, Dr. Shannon loves traveling and being immersed in different cultures. She has been to Vietnam, the Philippines, Amsterdam, Copenhagen, Ireland and Greece. The travel bug began when she studied abroad in Australia for a semester, visiting places such as New Zealand and realizing that she wanted to see the rest of the world. In her spare time, she likes to work out doing CrossFit and running half-marathons or the New York Marathon, cycling and doing Pilates or yoga. If you'd like to find out more about what Dr. Shannon can do for you, contact us today! We offer convenient early opening hours and are open on Saturdays.

Dr. Shannon Connolly Lower Manhattan | (347) 989-2865